The scope of the UAE-India trade deal, which went into effect on May 1, has been clarified. The Comprehensive Economic Partnership Agreement (CEPA) between the UAE and India will feature cooperation on various developing technologies and developments.
Omar Khan, the Dubai Chamber of Commerce's Director of International Offices, said that one of these key areas would be blockchain technology during a webinar hosted by the organization. It will also concentrate on innovation, such as artificial intelligence (AI) and financial technology (Fintech).
The CEPA is the UAE's and India's first bilateral trade agreement. The trade agreement is anticipated to strengthen connections between the two nations dramatically.
As per Deepak Sood, secretary-general of the Associated Chambers of Commerce and Industry of India, one of the 270 webinar attendees, the accord would help two-way commerce between the nations reach $100 billion in the next five years.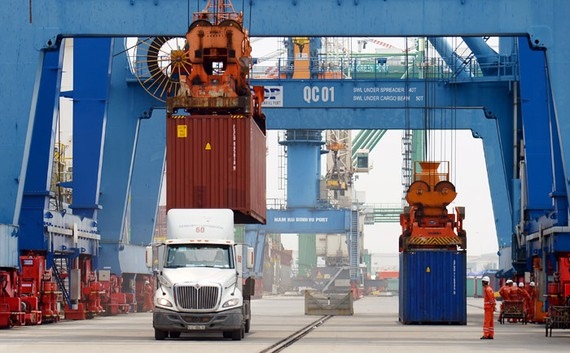 The UAE is India's third-largest trade partner, providing a synergy of commercial potential for all parties involved. The trade agreement will help increase two-way commerce from $60 billion to $100 billion in five years. Deepak Sood remarked that this is a cooperative endeavor to bring the visions of both countries together.
The agreement is not the first between the UAE and a trading partner to examine blockchain technology's potential applications. In 2019, the Dubai Chamber of Business became the first chamber of commerce to sign a similar agreement with the International Chamber of Commerce.
The arrangement propelled the Dubai Chamber of Commerce to become the Middle East's exclusive supplier of blockchain trade solutions.
The UAE's recent trade deal with India supports the country's goal of becoming a worldwide blockchain powerhouse. Since 2016, when the government established the Dubai Blockchain Strategy, the Emirates has been pursuing this ambition.
Since then, it has continued to increase its use of blockchain technology, with more than half of its government services now using the platform. The government has also enacted rules to attract digital currency companies and investors.
It created a licensing structure for digital currency companies this year. Several digital currency companies have already been granted licenses as part of the plan.