Owing to the terms of a court order filed against him by the US Securities and Exchange Commission, an Idaho-based cryptocurrency dealer has been barred from filing for Chapter 11 bankruptcy (SEC).
Because of the provisions of the restraining order and an order that specifically prohibited declaring for bankruptcy protection, Shawn Cutting of Crypto Traders Management LLC and the firm as a whole were precluded from doing so.
After an enforcement complaint filed by the US watchdog alleging Cutting of selling unlicensed securities and misappropriating investor assets, the restraining order blocks Cutting's and the corporation's assets.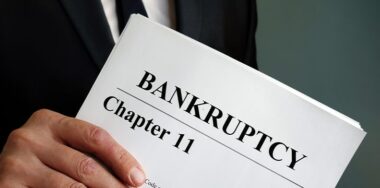 Given the lack of information regarding the defendants' financial situation, the judge consented to a settlement that included a clause banning the defendants from filing for bankruptcy.
"The court does not have sufficient information about defendants' financial condition or an intervening change of circumstances that establish defendants should be relieved from the [temporary restraining order] issued by the court or the bargained-for agreement in which the defendants agreed to forego their right to file bankruptcy."
Cutting's plea to have two other claims against him dismissed was also refused by the judge, in action brought by two investors who claimed they were "conned" into spending $730,000.
Cutting had asked the court for approval to sell two properties he owned in order to pay the claim, but the court rejected him in the meantime.
"Defendants have not alleged here that the writ was improperly or irregularly issued, or filed a written undertaking with the court to require the return of the lots. Further, defendants have not cited, and the court has not located, any other grounds upon which the court may modify the writ of attachment to release the lots for sale."
Cutting is accused of raising $7 million from investors by pretending to have knowledge in crypto investment.