Crypto.com, a cryptocurrency exchange, has confirmed that it has received an Electronic Money Institution (EMI) license from the Malta Financial Services Authority, making it the first worldwide digital currency exchange to do so. Crypto.com's EMI license, as per the statement, would enable the company to provide cards and bank transactions to users in the area.
Malta Issues the First EMI License to Crypto.com
In a recent release, Crypto.com stated that the digital currency platform has been working with the MFSA. The MFSA granted the platform a Class 3 Virtual Financial Assets (VFA) license two months earlier. The trading site announced on Friday that the EMI license had been obtained, calling it a turning point for the digital currency industry. Crypto.com states that it works with the MFSA to create a "safe cryptocurrency trading eco-system.
"We have been committed from day-one to building a fully regulated business," Kris Marszalek, the co-creator and CEO of Crypto.com, stated. "Working with regulators is the best way to fulfill our mission of accelerating the world's transition to cryptocurrency. Being the first global cryptocurrency platform to receive an EMI License from the MFSA is a major milestone for the industry as a whole."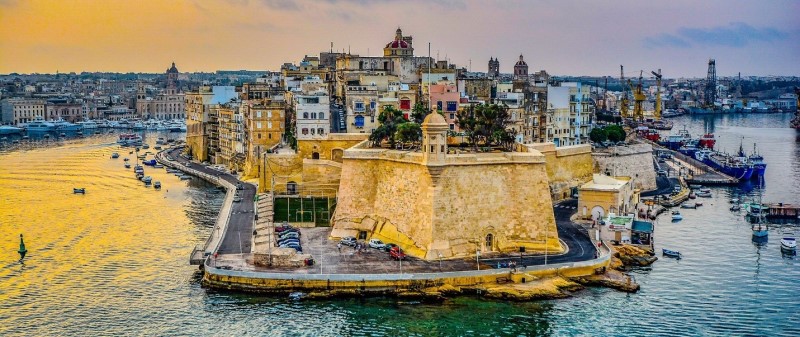 The difficult experience of Blockchain Island with international watchdogs
Malta has been called "Blockchain Island" since it is a hub for digital currency businesses. Nevertheless, as of April 2020, one analysis predicted that about 70% of crypto businesses had not applied for MFSA license. No digital currency firm had acquired a license at the time, and only 26 firms had submitted.
The Financial Action Task Force (FATF) lately conducted a closed-door conference in which it criticized the island nation of Malta. According to government reports, nearly $70 billion passed through the nation in previous years when rules were weak. Nevertheless, cryptocurrency sector officials disputed with the FATF's $70 billion figure, according to the same source.
The news of Crypto.com's MFSA licensure also detailed how the exchange obtained an Australian Financial Service License (AFSL) in December of the previous year. In March 2021, Crypto.com was also granted Principal Membership by Visa. After the AFSL approval, the firm announced that it would soon be issuing Crypto.com Visa Cards.